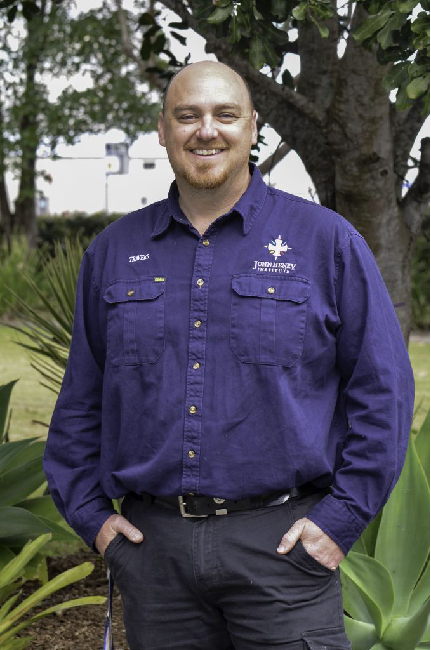 Travers Goldie
Plumbing Trainer
Travers Goldie is a certified Plumber, Drainer & Gasfitter who works with local plumbing businesses to develop and refine the plumbing skills of apprentices. In 2022, Travers is providing the theory and practical components of first-year apprentices in Cert III in Plumbing.
Travers, known locally as TJ, is a Certified Plumber, Drainer & Gasfitter (Cert IV) with over 20 years of experience. He began his trade in Sydney, gaining experience in household maintenance and water tank installation. He also undertook specialised commercial work for shopping malls e.g Westfield. Travers is competent in traditional plumbing methods, such as those required on heritage-listed buildings and has spent time working on the Queen Victoria Building in Sydney. TJ now works in Port Macquarie as a licenced plumber, working on new builds, maintenance, roofing, gasfitting and drainage.
Travers has been Training and Assessing in the plumbing sector for 5 years and is excited that JHI now offers plumbing as a course in Port Macquarie.  Previously to this, plumbing apprentices had to travel a significant distance to undertake their apprenticeship coursework. Travers is also a teacher at Newman Senior Technical College.
When not teaching or plumbing, Travers can be found working on and driving his VW beetle, playing soccer and spending time at the beach or in his caravan with his wife and children.