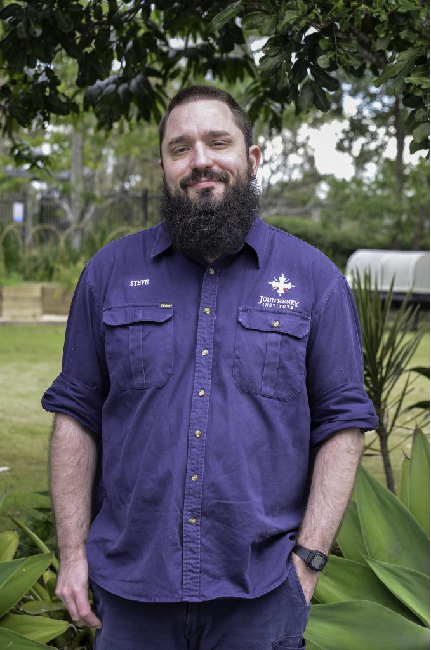 Steve Reader
Engineering Trainer
Steve has worked in the metals industry since he was a teenager and is a third-generation metal worker, bringing over 18 years trade experience and knowledge to JHI. Steve has worked in numerous workshops in the region and after completing his apprenticeship in Engineering – Fabrication, he honed his skills as a highly proficient sheet metal worker, boilermaker, fabricator and welder. He also specialised in custom fabrication and welding of stainless steel and aluminium.
Steve has since transitioned into the next stage of his career as a trainer and assessor, bringing passion for his trade, education, and learning to JHI.
In his leisure time Steve has too many hobbies to list but insists this isn't a problem as learning and personal development is a lifelong journey.
Steve says, "Having the opportunity to better students' lives through education, good role modelling and being a positive influence is a very rewarding and a humbling position to be in. Being part of a small but passionate team allows us at JHI to deliver personalised and tailored training to meet individual student needs, resulting in greater student outcomes and education." Steve advises students, "Don't hold back, just give it a go, life is too short to wonder what if? Education is the key to a better life!"